Six blogs where you can add your link
December 9, 2010 6:13 PM
There are a lot of blog hops and Linky lists out there, and many require you to do a bunch of things before you can add your link. But on these six lovely blogs all you need to do in return is to follow each blog through Google Friend Connect (actually all do not require it, but I think it's a nice thank you to them). And usually if you leave a comment saying that you have followed them, you will get a follow back.

If you want more followers and visits I recommend that you check out some of the blogs on these lists and leave a comment and/or follow the ones you like. Because usually you will get a follow back and visit from them as well.


These are the six blogs where you can add your link. Click on each pic and you will arrive there in a new window.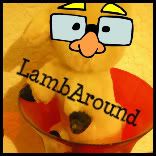 Keep in mind that these lists have different close dates so don't wait too long to check them out.

And if you are interested in a follow exchange, just leave a comment here so everyone knows you are up for it. Also if anyone knows of any other lists or blogs where we can add our link, you are welcome to leave a comment with the url.

Happy linking :-)

/A.L